I miss going to Puerto Rico every summer. The warm winds, the salty ocean, the soft sand... it's a magical place that I haven't been to in more than a decade.
A few weeks ago, I was trolling the internet for makeup inspiration and came across this stunning photo on Flickr of a Puerto Rican Sunset. The colors just popped off the screen at me and took me back to many a magical sunset.
I think I am the MOST proud of this look than anything I've done in the past. Enjoy!
The inspiration: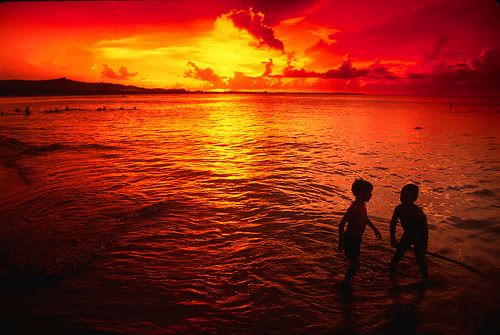 The look: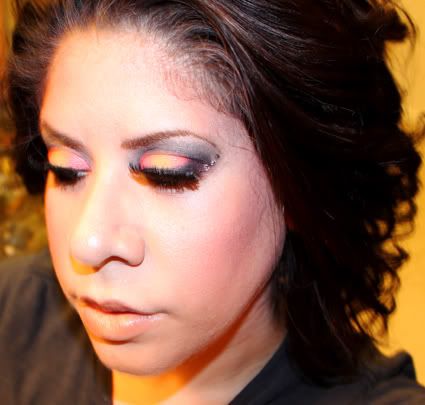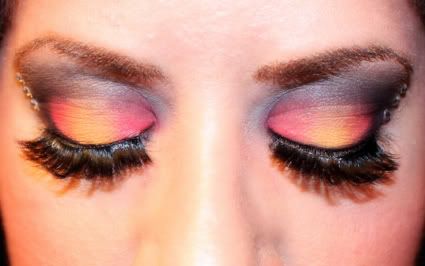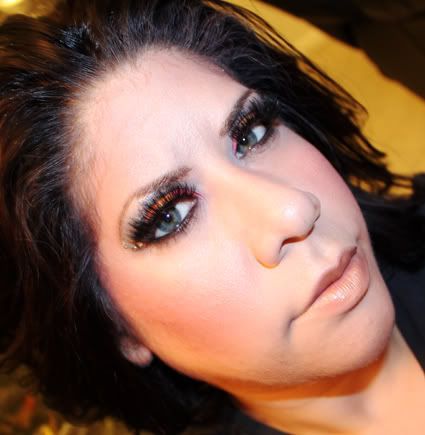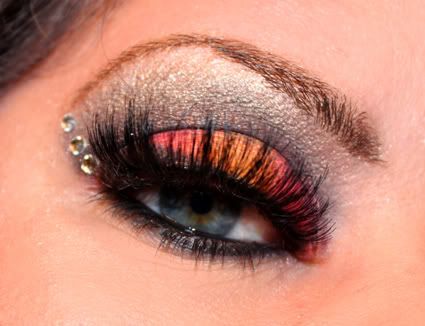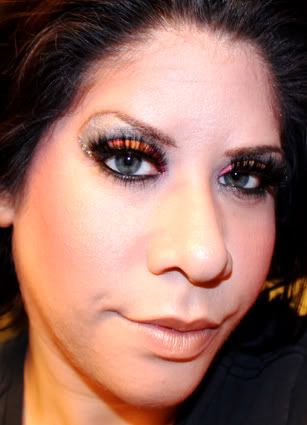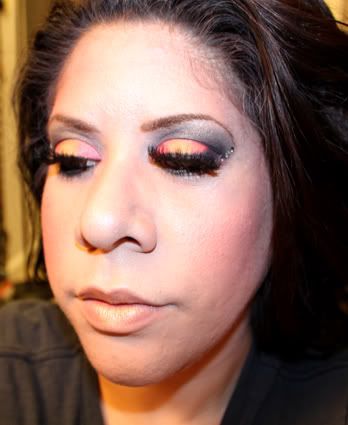 Products Used:
Face:
*Revlon ColorStay foundation in a mix of 180 Sand Beige & 150 Buff Chamois (one more week until I get NEW foundation & powder! yay!)
*Maybelline Instant Age Rewind Eraser Dark Circles in Neutralizer
*bareMinerals Mineral Veil
*Benefit Coralista blush
*Inglot Sleeks Cream on my lips in Number 92 (a beautiful nude) with a tiny bit of UD Half Baked in the center of the lip
Eyes:
*NYX Eyeshadow base in White
*NYX single eyeshadow in Yellow
*A red, coral, orange, and gold from my 88 palette
*NYX single eyeshadow in Black for the crease
*NYX single eyeshadow in White for the highlight
*UD Darkhorse in the crease
*UD Half Baked to warm up the highlight
*MUFE Crayon Khol Pencil in 1K
*Maybelline EyeStudio Gel Liner in Blackest Black
*Smashbox Full Exposure Mascara
*Ardell Double Up Lashes in Number 203
I'd love to hear what you think!
Also! I'm thinking of doing a giveaway once I hit 100 followers. I'd love to hear any feedback you may have on what kind of competition to do and what you'd like to receive as a prize!