I absolutely adore
Makeup Geek
. Like... I view it several times a day and whenever the forums go down, I tap at my computer like an impatient child. (They say the first step to recovery is admitting you have a problem.)
So anyway.
Marlena always puts up challenges. There is one other one I've entered, but this one really spoke to me. I probably have a snowflake's chance in h-e-double-hockey-sticks of winning, but I wanted to give it a chance anyway. This look was SO much fun to do!
I was able to open one of my Christmas Gifts early... it just so happened to be an Ulta travel kit filled with goodies!!! Unfortunately, I can't find a link to the product online... it's basically a train case with 72 different items in it.
I know, I know... normally these don't have much value, but OMG! The pigment! The softness! I am absolutely amazed at the products packed into this little case. Soooooo I used this case full of goodies to create this look!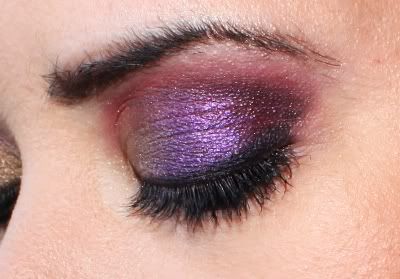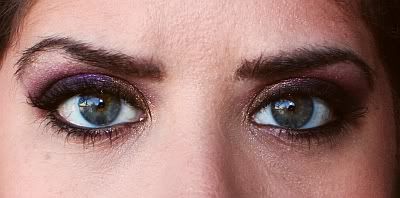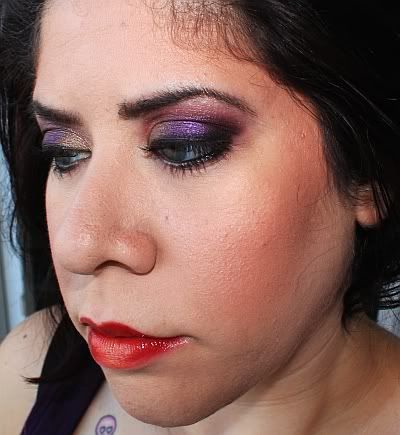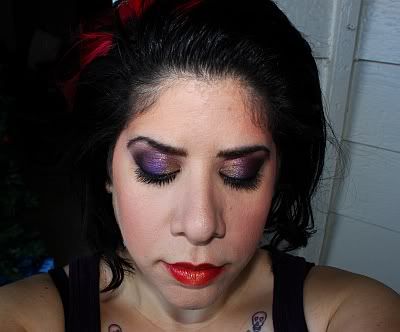 Here is the inspiration picture
a purple, gold, and red ornament
.
Products used:
Eyes:
-benefit stay don't stray primer
-Ulta plum pencil as an eyeshadow base
-Ulta Aztec Gold shadow
-Ulta Plum Noir shadow
-some no-name red shadow
-Ulta Galaxy shadow
-Ulta Pearl shadow
-Makeup Forever kohl pencil
-Smashbox Full Exposure mascara
Face:
-Revlon Colorstay foundation in Sand Beige
-Bare Minerals mineral veil (just until I can get my normal setting powder)
-no-name bronzer & blush
Lips:
-Ulta Sangria & Red Carpet Red lipsticks layered over each other with a bit of Aztec Gold powder dusted in the middle
What do you think?