Galaxial means galactic, which means "of or relating to a galaxy and especially the Milky Way galaxy".
I used all ULTA shadows (I'm using the heck out of this little box the wife got me for Christmas!) and the black was named Galaxy. I started chuckling to myself when I thought of the word "galaxial" and how I'm always making up words and that's so dorky, blah blah blah. Then I did a quick google search and realize it's not my own made-up word but something real. Boo.
I wore this look to work and got a TON of compliments on it, especially on the lashes. This cracks me up, since the left eye was kind of wonky and looked like I had a lazy eye. It wore surprisingly well with ZERO creasing, even after 8 hours on my feet in the salon!
I have a pretty large lid area with very little crease/brow area, so these looks tend to work better for me. I have plucked my brows somewhat thinner than I normally would wear them, so I'm hoping I can pull off some other looks LOL.
I'm really liking how ULTA's shadows wear. They're so highly pigmented and not too chalky. I really don't get a lot of fallout, either... I have a lot of shadows in the kit, but will happily swatch them if anyone wants them. :)
So anyway, enough rambling, onto the look! The lashes are from Revlon. I'm not including products used because it's pretty simple to recreate this... black on the lid, silver blended into the crease and a white pearly highlighter. :)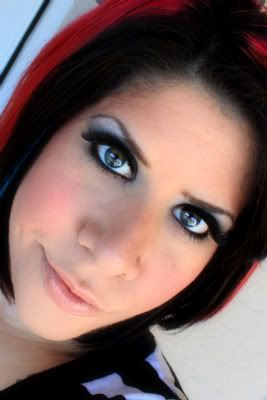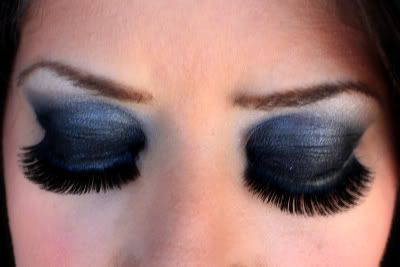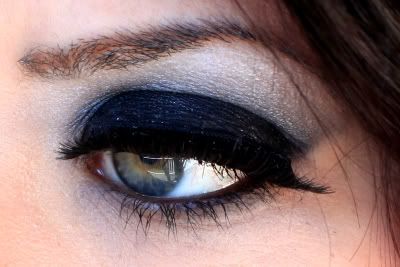 I wish I had seen the little smudge from my liner/mascara before I had taken these, but oh well! :D