About 95% of the time, any makeup that I'm wearing has been picked out by my partner. I'll lug out my kit and say "pick a color". She'll point to something, usually something easy, and tell me "that". Sometimes she'll throw in a curveball and pick out totally random colors, just to force me out of my comfort zone.
Yesterday, she gave me an easy look to do. I brought over my ULTA shadows and asked her to pick something. She pointed to these reds, pinks, and browns that I've never used. I had to laugh because I was silently sending messages to pick those shades.
See, a little history on Joanna... I always wear dramatic. I've either got super smokey eyes, or super bright eyes. OR I go totally opposite and do as neutral as I possibly can. Those are my lazy days. I'm not prone to wearing something so... romantic looking. I WOULD enter this into all of those Valentine's day contests going on all over the 'net, but I have an ace up my sleeve for those. :)
So here's my totally out of my comfort zone Softly Romantic look... let me know what you think!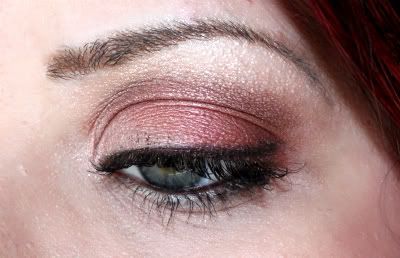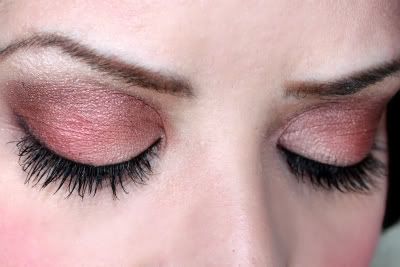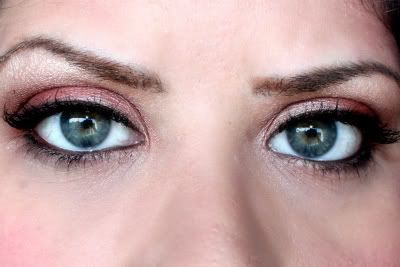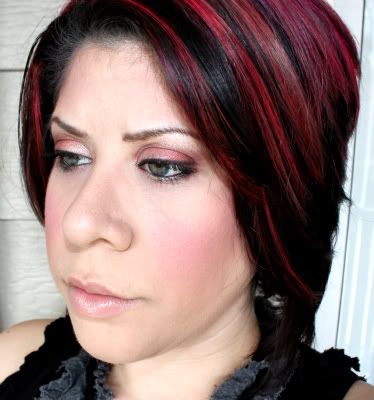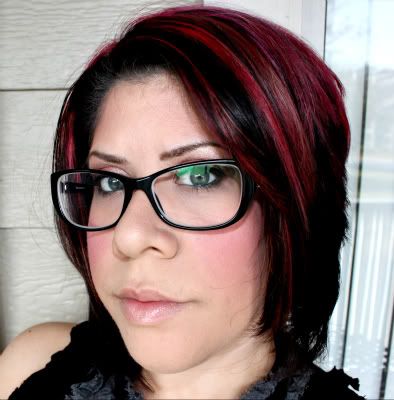 (Those are my new Tiffany & Co glasses!! Love!!)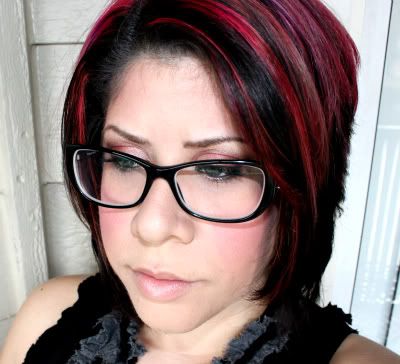 I used ULTA shadows - Seashell in inner corners, Firework on outer part of lid, Mystical in crease, and In the Buff for a highlight. MUFE kohl liner in 1k for the liner. Smashbox Full Exposure for my mascara.
I think I may attempt a full-on matte look today. Maybe. Possibly. I'm too addicted to shimmer.